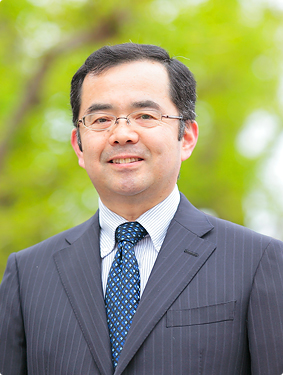 To relax is to feel a sense of relief, peacefulness, and happiness, and so on.
A cup of "tea" is served to convey "the warmth of your heart."
Conversely, "just a cup of tea" may serve to "warm your heart."
A cup of tea heals unbearable pain in our daily lives, in our human relationships, and in our hearts. The "warmth" given by a cup of tea gives us the wonderful light that revives us.
"People all over the world drink tea in order to rehydrate. However, only Japanese culture has made 'a cup of tea' a sacred moment that is stamped in your mind,"
said Mr. Carl Becker, a professor at Kyoto University.
Everything including resources, finance, and life itself, has its limit.
When we consider the problem of how many "sacred moments" can be stamped in our minds today, "a cup of tea" helps us to "incidentally" and momentarily return to ourselves.
I hope for my company to be backed by the pride of the people engaged in the tea industry and to support the industry from the ground up.
Takahisa Masuda, the Managing Director
Home > Company Profile > Message from the Managing Director